Information
School Staff
Mrs. E. Tiernan - Junior & Senior Infants
Mr. P. Ryan - Deputy Principal - 1st and 2nd Class
Mr. C. Sheehan - Principal - 3rd Class
Mr. T. Buckley - 4th and 5th Class
Ms. P. Ryan - 5th and 6th Class
Ms. M. Walshe - Special Education Team
Mrs. J. Wollen - Special Education Team
Mr. B. McMahon - Special Education Team
Special Needs Assistants
Mrs. H. O'Connor
Mrs. C. Russell
Ms. Carol Lonergan
School Secretary
Mrs. N. Walsh
Caretakers
Mrs. P. Ryan
Mr. M. Leonard
Board of Management
The current board of management will serve from 2019 - 2023
Mr. N. Bray (Chairperson)
Mr. C. Sheehan (Secretary)
Rev. Fr. R. Browne P.P.
Ms. J. Mavromihales
Mrs. M. Murphy (Treasurer)
Mrs. K. O'Donnell
Mr. E. Bourke
Mrs. S. Whelan
Third Class
Fourth and Fifth
Fifth and Sixth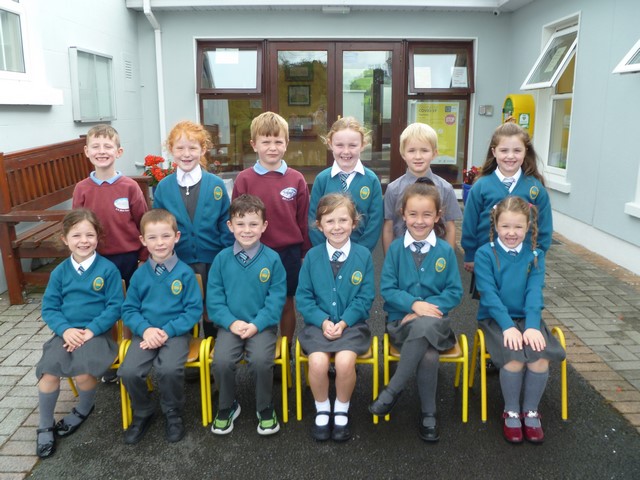 Junior and Senior Infants went to Stonehall Farm in the Curraghchase in June 2019. We all had a great day and learned so much about all their farm animals. Have a look at more photos in the gallery section!
Junior & Senior Infants took part in 'Literacy Lift Off' for 4 weeks in the summer term (below). It was a very successful initiative that improved literacy levels all round.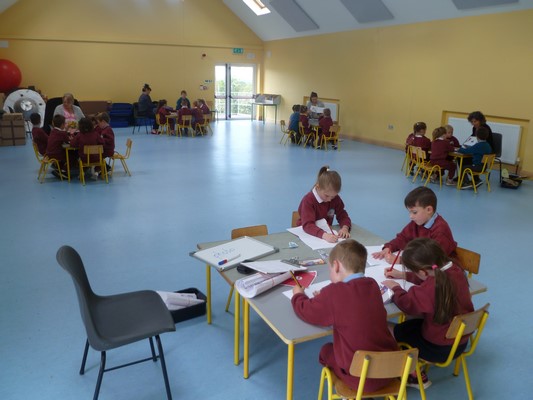 Christmas Jumpers!!!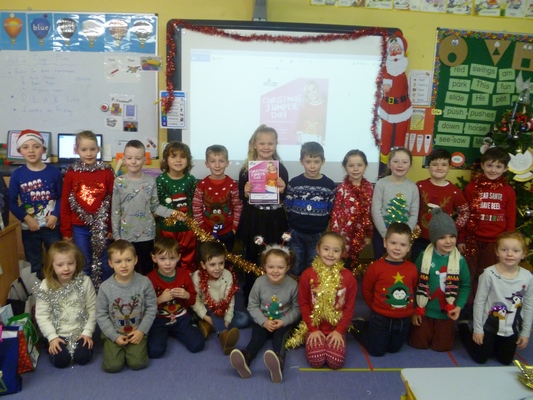 Food Dudes Certificates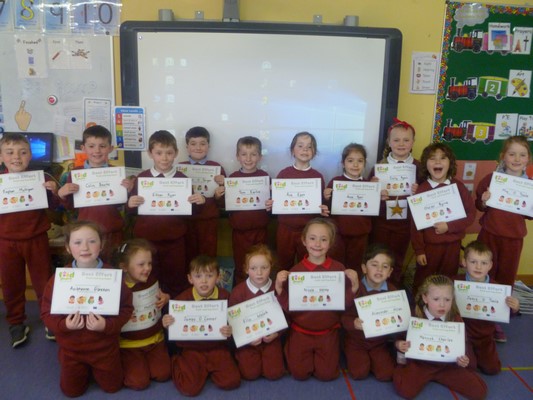 Maths stations in the Infant Classroom in our first term!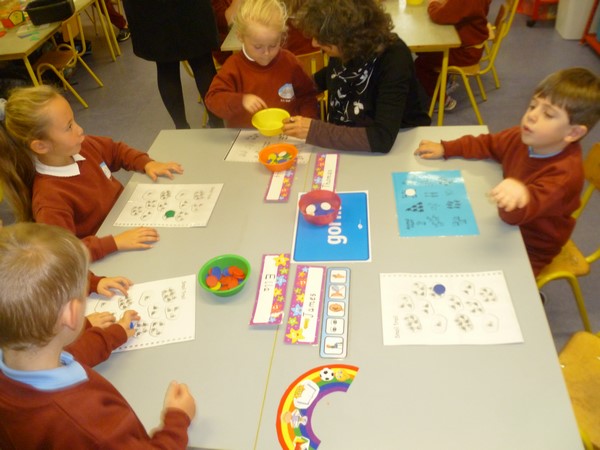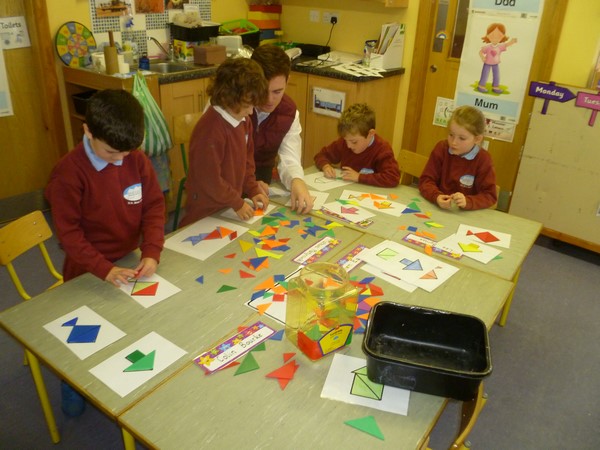 Below, we have some construction work from junk art during Aistear.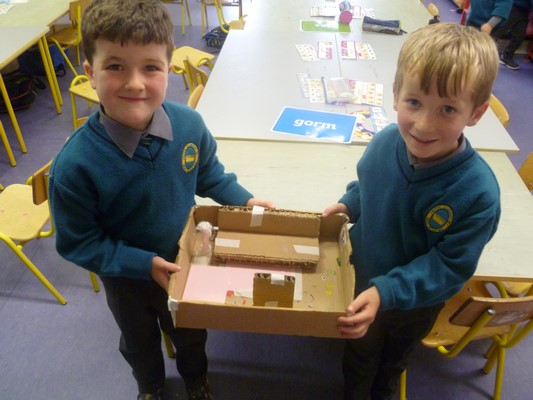 Juniors and Senior participated in the Stay Safe Stay Clear ESB safety campaign. Below are photos of our static electricity experiment with balloons and paper. Afterwards we had some fun with the balloons in the hall! Check out more photos in our Gallery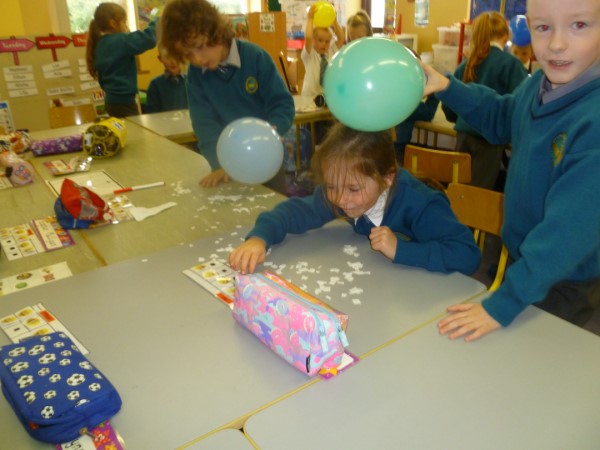 Juniors and Seniors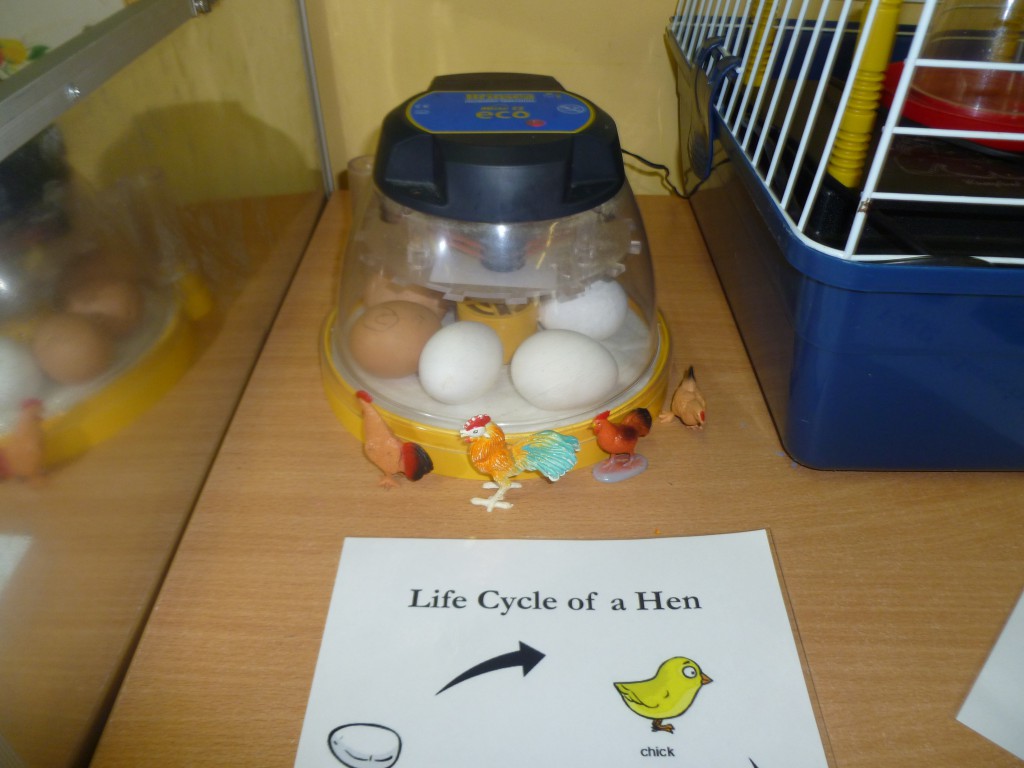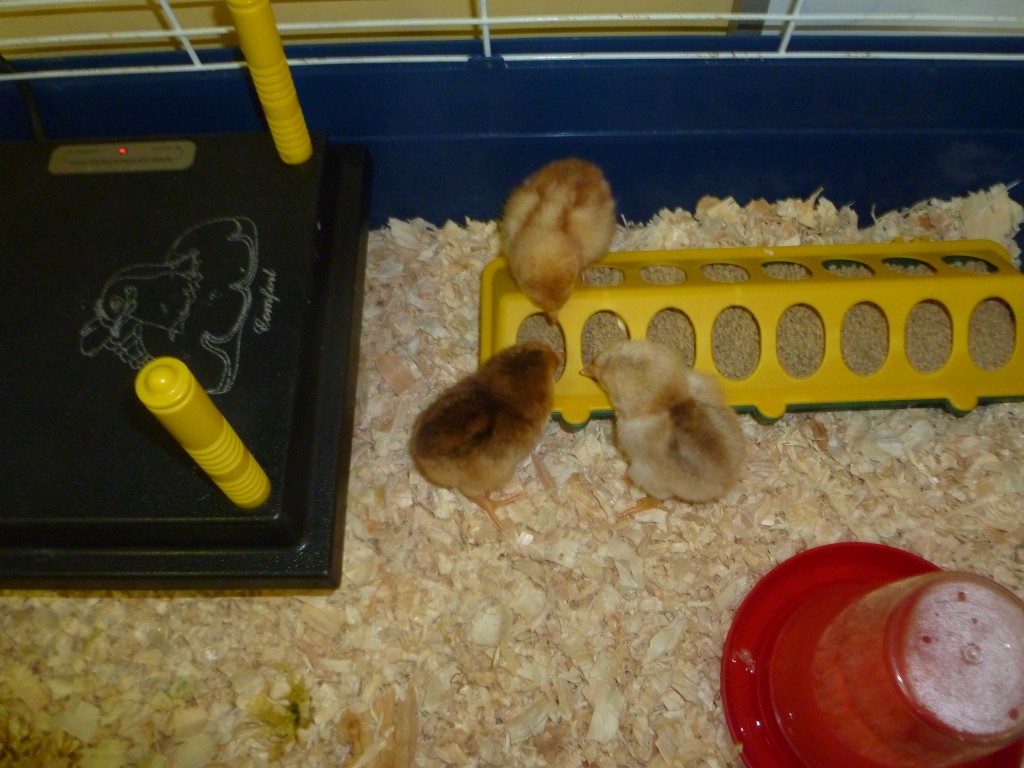 Below are our Senior Infant Pupils. These 'experts' in their classroom are busy helping their new friends in Junior Infants while they are learning so many new things too.
Infants
Welcome back to First and Second Class. We are all looking forward to an enjoyable year filled with lots of learning and fun. We were delighted to be awarded a Gold Award for our project for Incredible Edibles. Well done to all the children involved.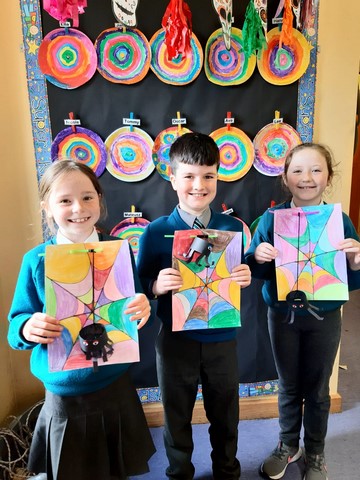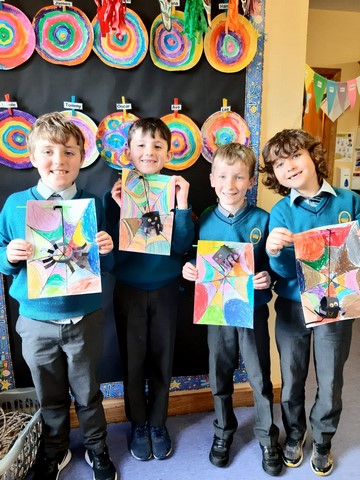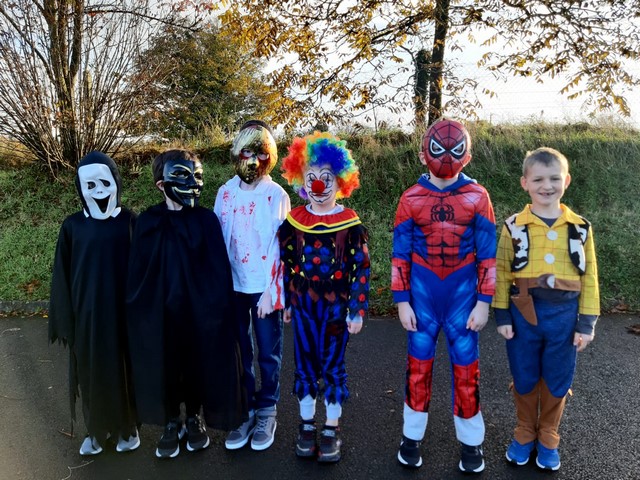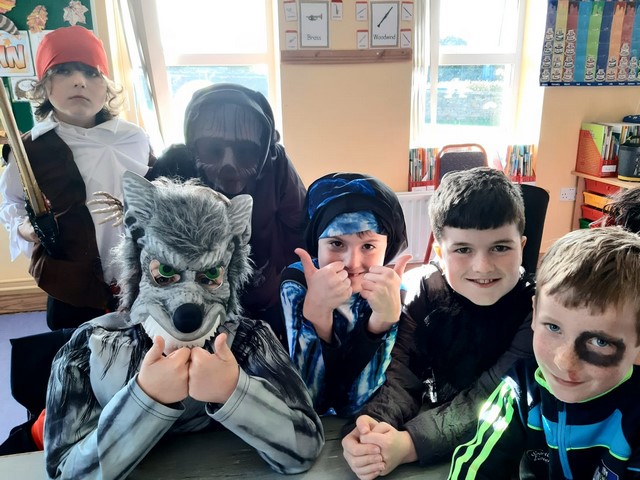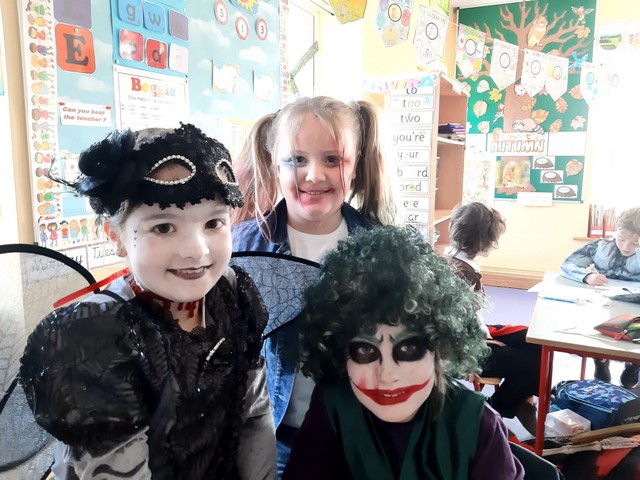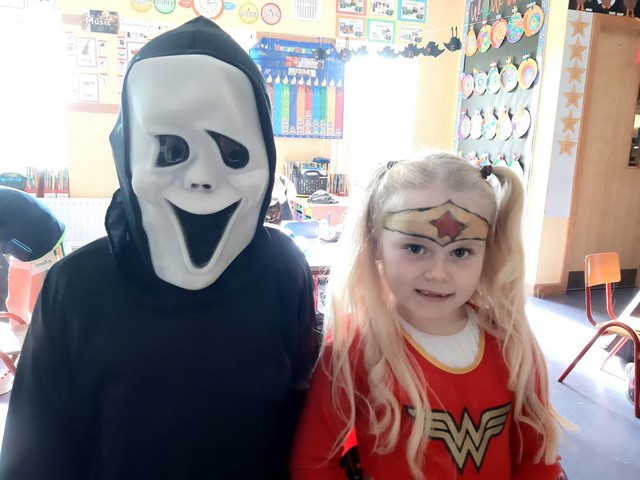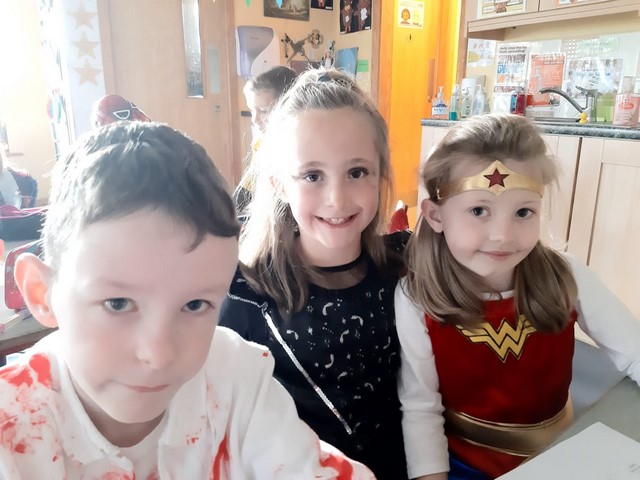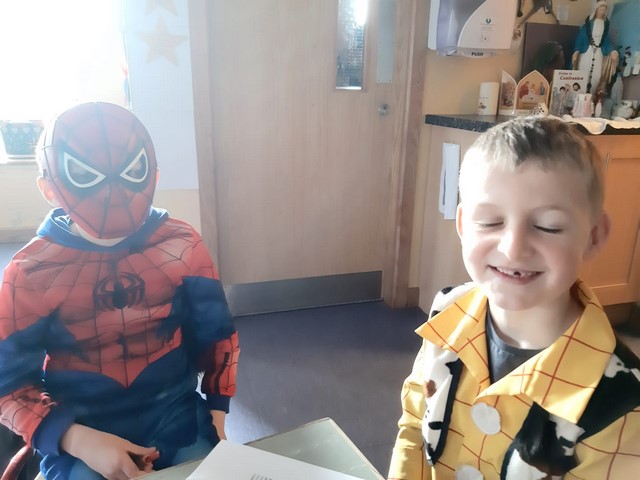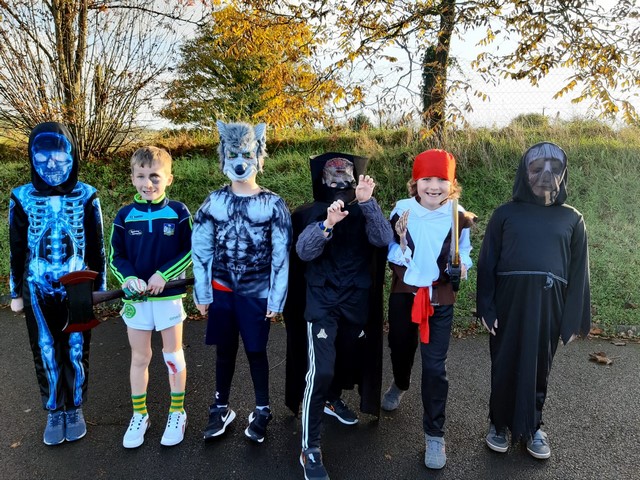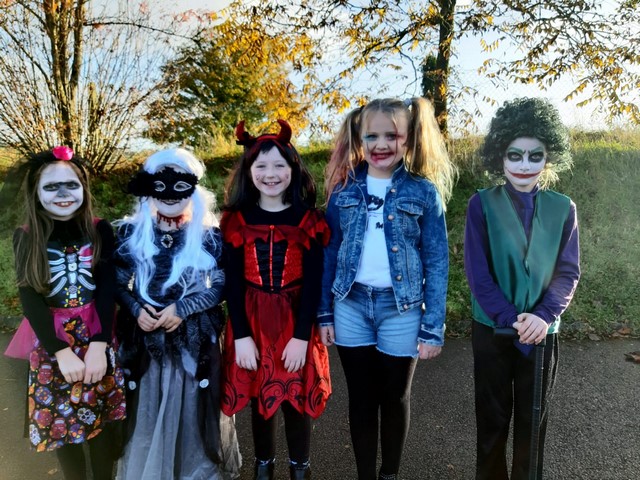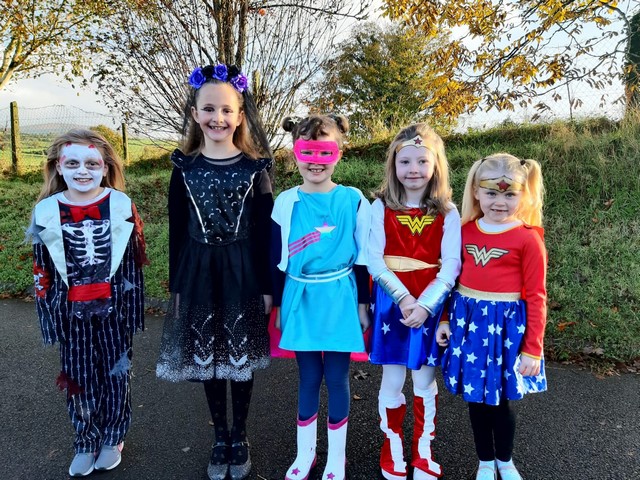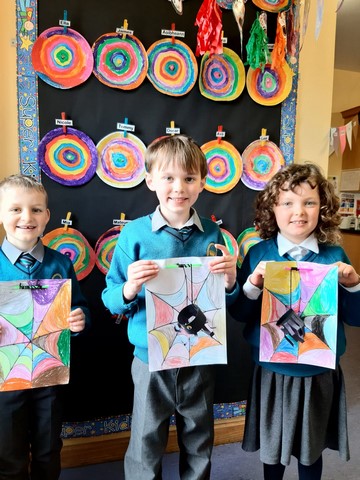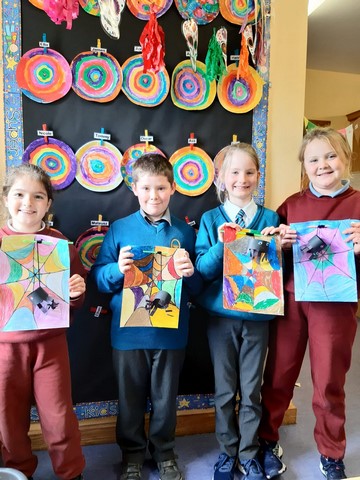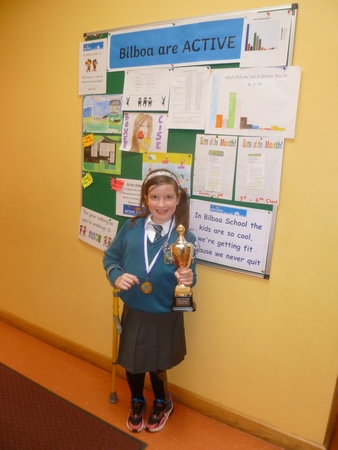 Third and Fourth Class
3rd Class
4th class
5th Class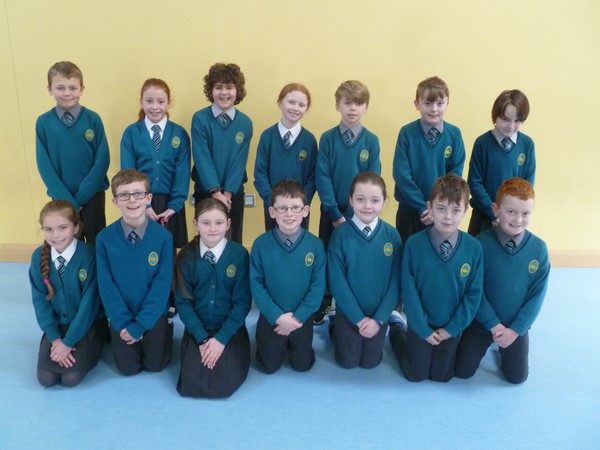 3rd and 4th class have been busy working on their projects in the Autumn term. They researched leaders, inventors, explorers and medical advancements that have helped shape Europe in times gone by. To celebrate their hard work, the pupils sampled some European foods in school. They enjoyed Penne, Tagliatelle & Fusilli pasta, spaghetti, pizza and garlic bread. Afterwards they had some treats of Brioche swirls, Brioche rolls, French Pain au Chocolat and croissants with tea. Well done to all in 3rd and 4th for their hard work. See some more photos on our gallery page.