Achievements
Farm Safe Schools Project
Science, Technology, Engineering & Maths (STEM) Award
Amber Flag
Farm Safe Schools
Congratulations to 3rd & 4th class for being accredited as a Farm Safe Superstar School. In Spring 2022, 3rd & 4th classes took part in the Farm Safe Schools programme. This initiative aims to promote a better & safer future on our farms. See some photos here and in our gallery section.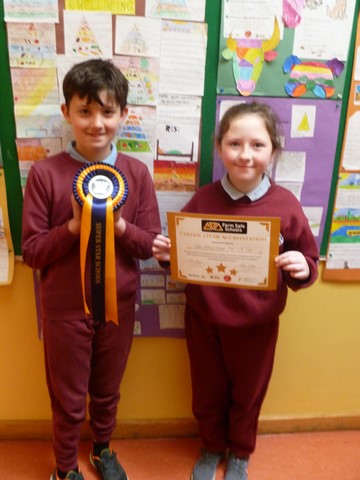 Pupils completed work in 3 modules:
1. Farmer, Farmyard & Field Safety
2. Animal Safety & Care
3. Tractor & Machinery Safety
On Wednesday 16th February, 3rd & 4th class pupils took part in an agri-kids webinar hosted by Alma Jordan. The topics covered from module 1 included: The Farm Visit Checklist; knowing the signs; The Slurry Pit; Working with Electricity; Working at Heights; the Country Code; Farmer Health & Wellness. Children completed the webinar quiz activity sheet afterwards.
3rd & 4th class Farm Safety Signs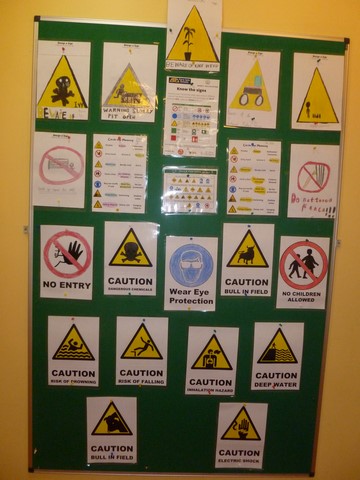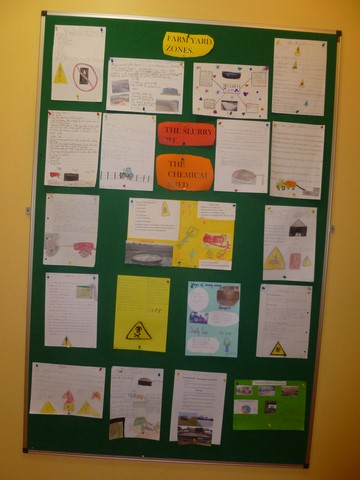 Topic 2: Farmyard Zones, The Chemical Shed, The Slurry Pit, The Sheds, The Animal Pen, Mini Project on The Chemical Shed or the Slurry Pit completed by pupils.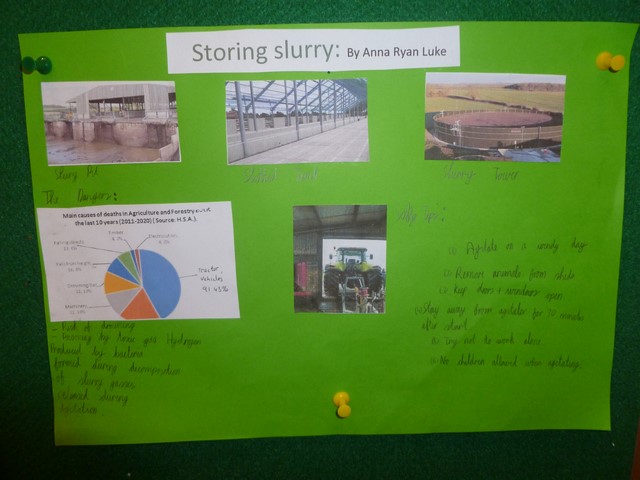 STEM Award
During the 2021/2022 school year, we received our 3rd 'Discover Science & Maths Plaque of STEM' award, which is run by Science Foundation Ireland. The award recognises work completed by pupils and staff in the areas of Science, Technology, Engineering and Maths.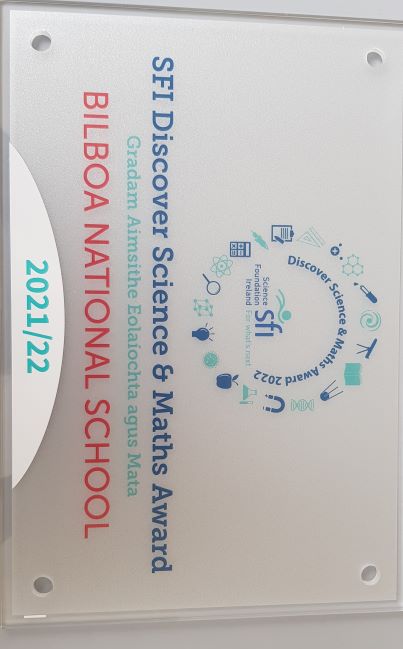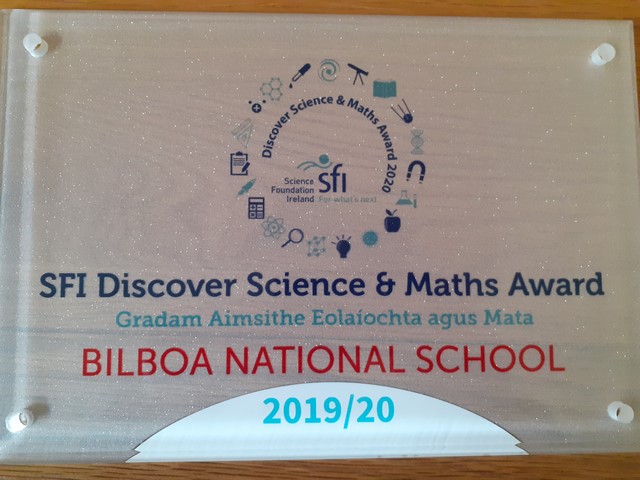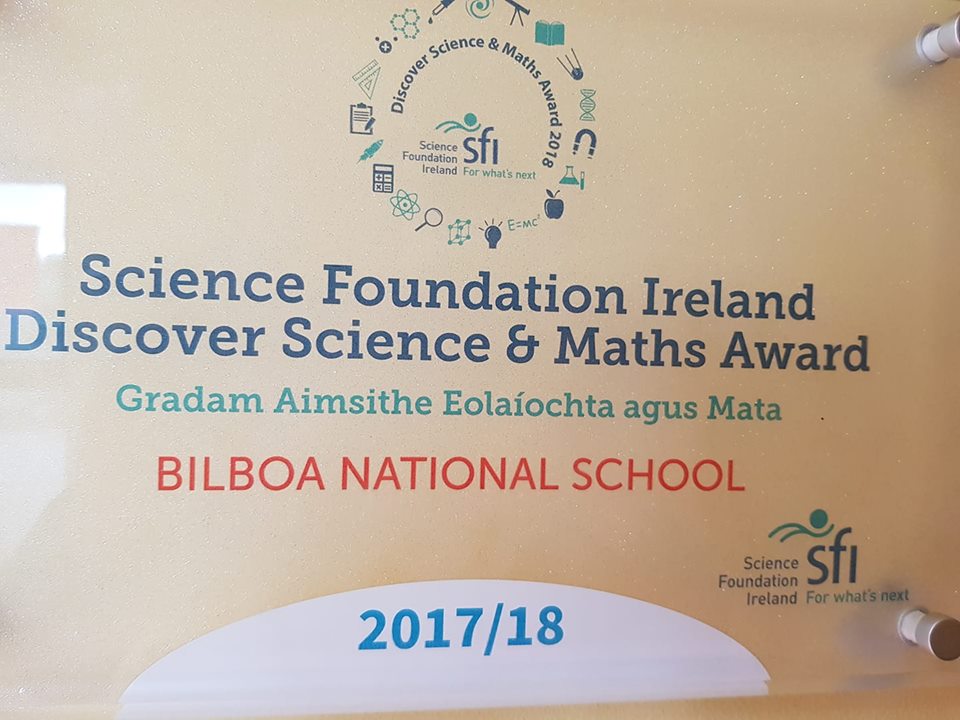 Amber Flag
In May 2020, we were awarded our first Amber Flag.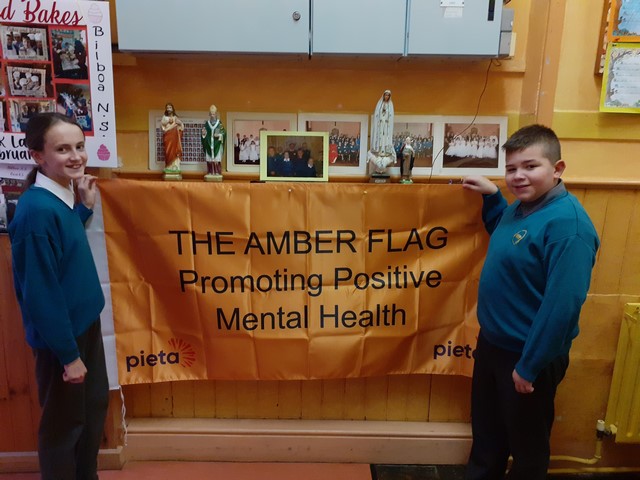 Introducing Bilboa National School's Amber Flag Committee
The Amber Flag initiative is all about promoting positive mental health and well-being in schools
Over the coming school year we will be promoting and doing activities to aid positive health and well-being such as introducing mindfulness and brain breaks
Stay tuned
We have set four goals for our school to complete. These include setting up an Amber Flag Notice board, having a fundraising day for Pieta House and having a wellness week in the coming year.
GOAL 1: COMPLETE As part of the process to getting the Amber Flag for our school, we had to set 3/4 goals as to how we could increase the mental health and well-being in school
we wanted to make our Amber Flag Board interactive so the the committee came up with some great idea
We decided that people could take a page of mindfulness colouring if they were feeling they needed a break or a way to relax
Each class will be assigned a day to put a lollipop stick into how they are feeling for that day
On Friday the 20th of Decemeber, we had a Christmas Jumper Day in school. All donations collected from this day went to Pieta House as this was one of our goals i
n order to achieve the Amber flag. This is a valuable and fantastic charity for those in their time of need. We understand that it's a busy time of year but every cent counts to these charities.
????
????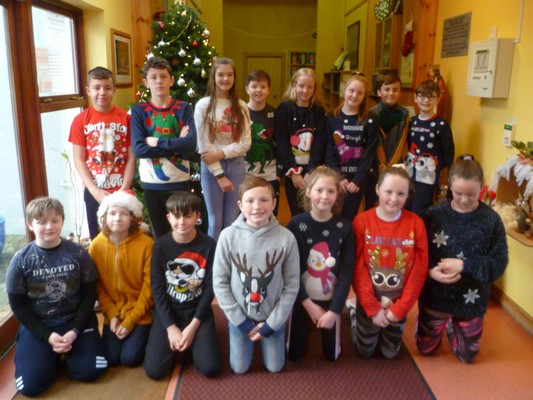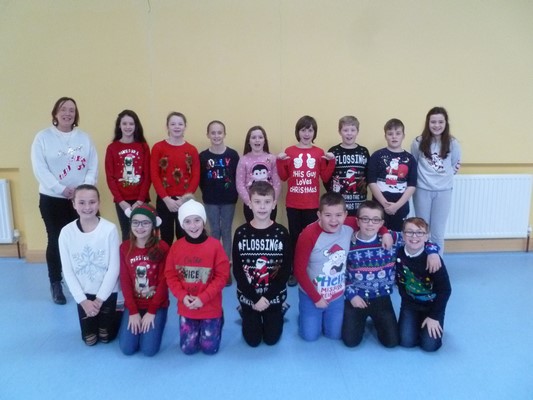 Wellness Week
Wellness Week was
one of our final goals to achieve, in order to receive the Amber Flag we have been working so hard for
????
????
Activities that were held throughout the week include yoga, brain breaks through dance, guided mediation, drop everything and run, mindful colouring and many more.
????
Homework during Wellness Week was a little different. There was no written homework but instead, children had to complete an activity from a li
st they were given for the week

????????




????

We hosted the Eaze Project run by Music Generation Limerick City for 5th and 6th class on Tuesday.


????

On Friday, we recorded our school Wellbeing song 'The Fight Song' which teaches us that there can be small things in life that can be fixed when we believe in ourselves

????